The Beautiful Power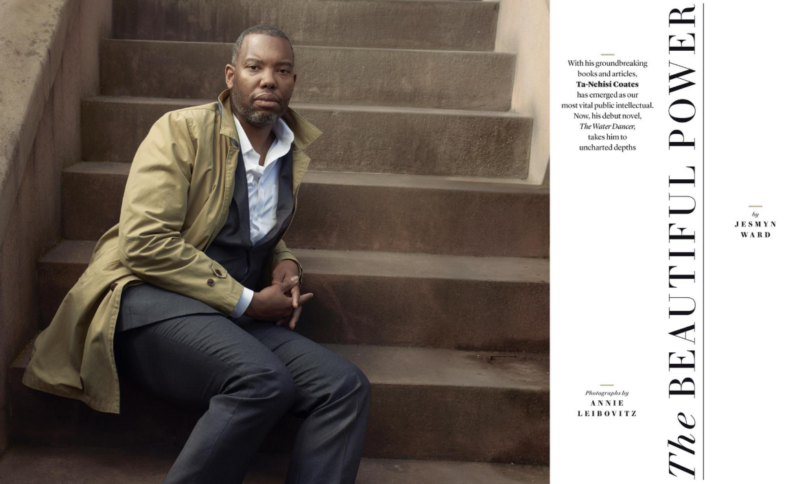 (Image credit: Annie Leibovitz)
"When I meet Ta-Nehisi Coates, I am surprised. All of the photos I've seen of him are somber and inscrutable, but when I walk into the café where he's suggested we meet, he's not like that at all," writes Jesmyn Ward, award-winning author of Sing, Unburied Sing and a Phil Lind Initiative speaker for our 2020 series Thinking While Black.
In this feature article for Vanity Fair, the two-time National Book Award winner captures her first encounter with Ta-Nehisi Coates, a National Book Award-winning author of Between the World and Me and one of the speakers for Thinking While Black. Coates had recently published his debut novel The Water Dancer, and in this interview with Ward, he takes her through the years he spent writing and rewriting Hiram's story – a story about the "dehumanizing institution of slavery" and ultimately, love.
Read the full feature here.